I'm back from a great fortnight in Shetland. Here's where we got to.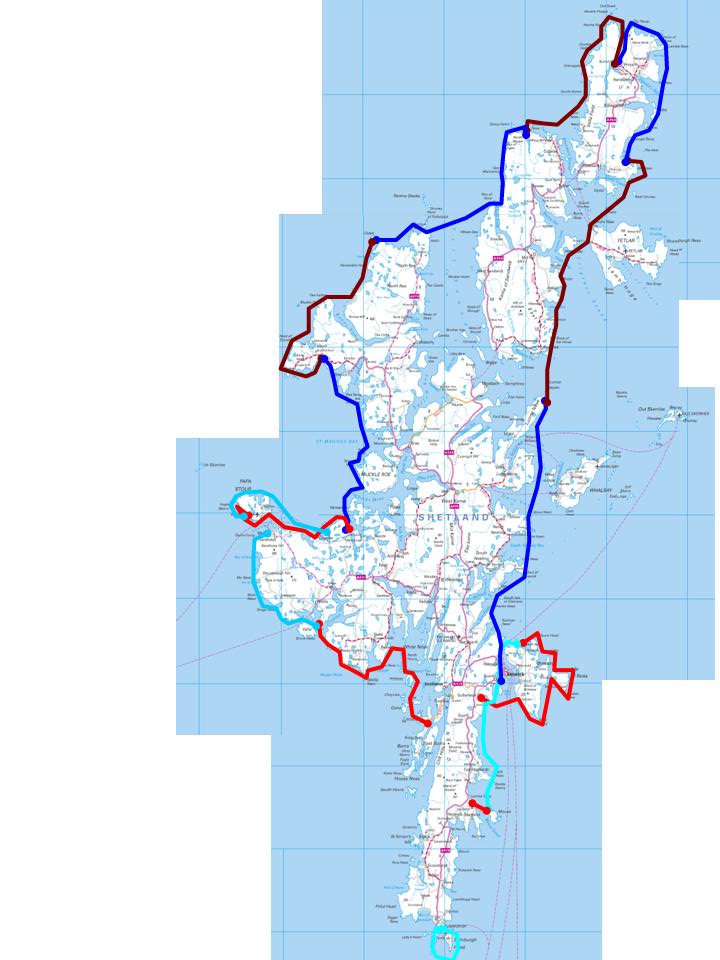 Jenny and I managed to slightly bemuse Northlink ferries by turning up with two sea kayaks without a car underneath them. Many thanks to the Northlink staff who were all really friendly and helpful.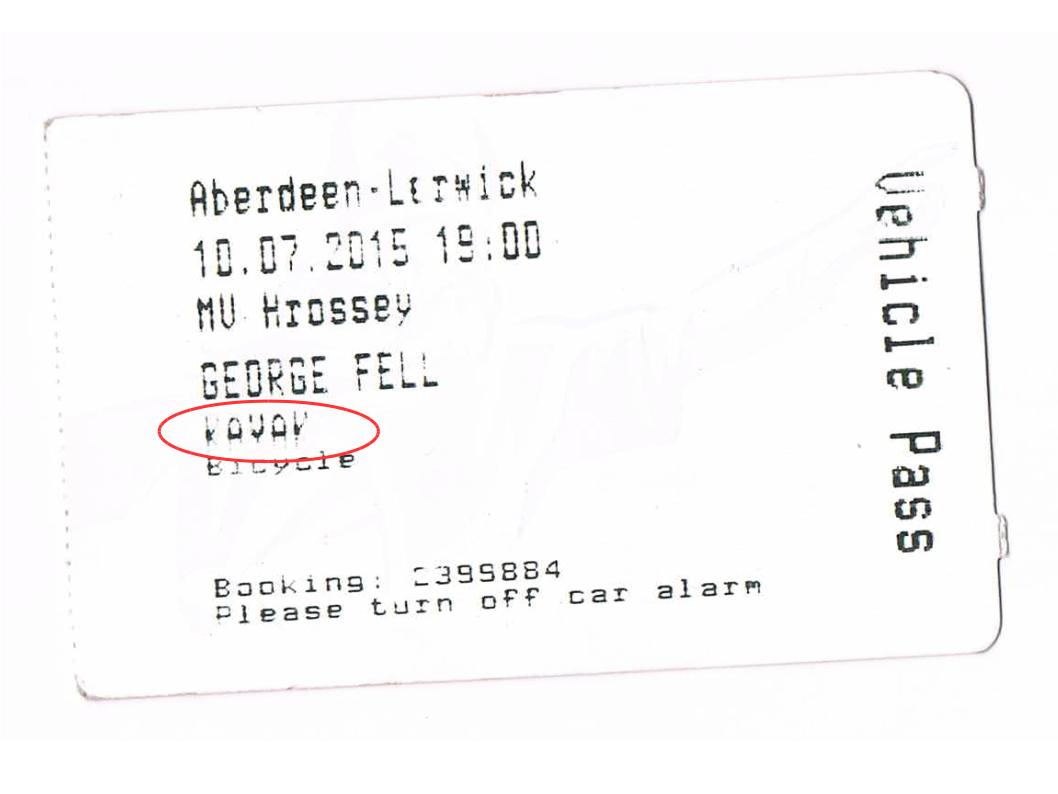 On arrival at Lerwick we had another short carry south, out of the ferry terminal to a small slipway, a trip to the supermarket to pick up our first week of food, a quick VHF call to the harbour (who did a great job of mentioning our presence to all the other traffic they had) and then off northwards.

A few relatively grey days, with still some lovely caves, stacks and bits of rock hopping took us up to the north end of Uist.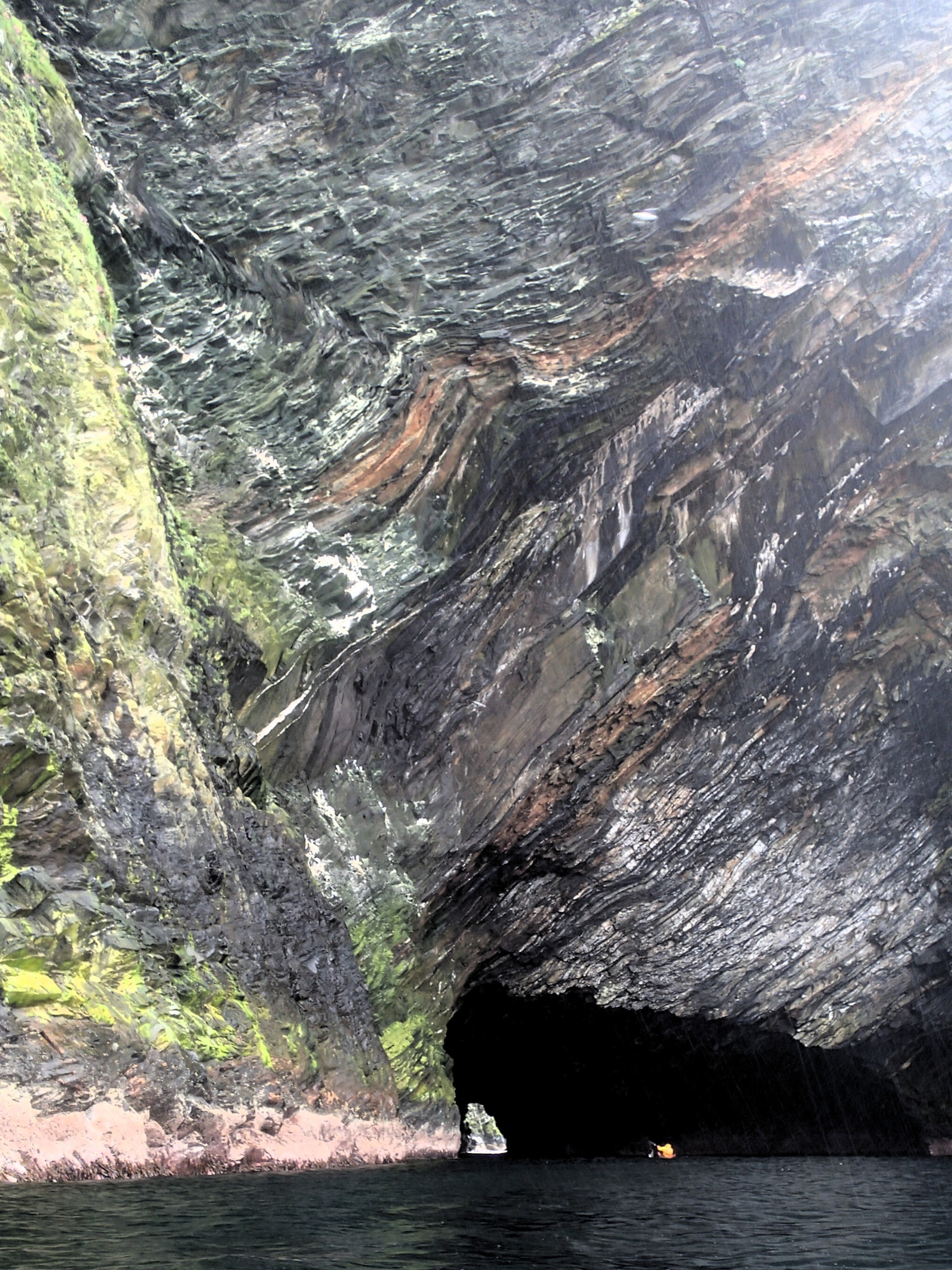 A 0430 start and a pleasant encounter with the retired lighthouse keeper saw us heading round Muckle Flugga with our own personal flock of gannets, with their attendant skuas.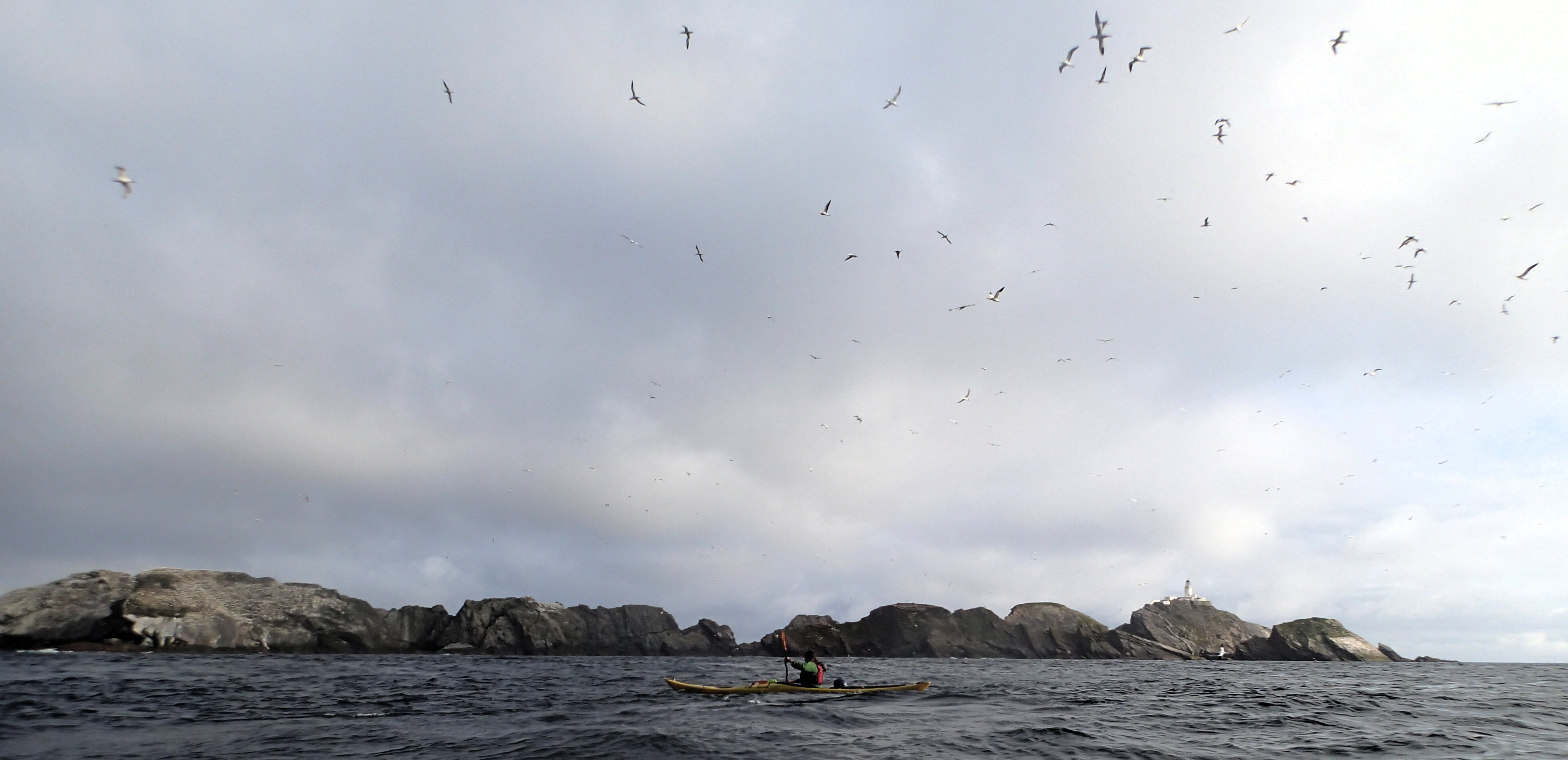 Crossing over to Yell and then across to Mainland (looking both ways for BIG boats coming in and out Yell sound) saw us to one of the loveliest camping spots of our trip (close to a beautiful sandy tombolo and a load of (?)neolithic axe heads.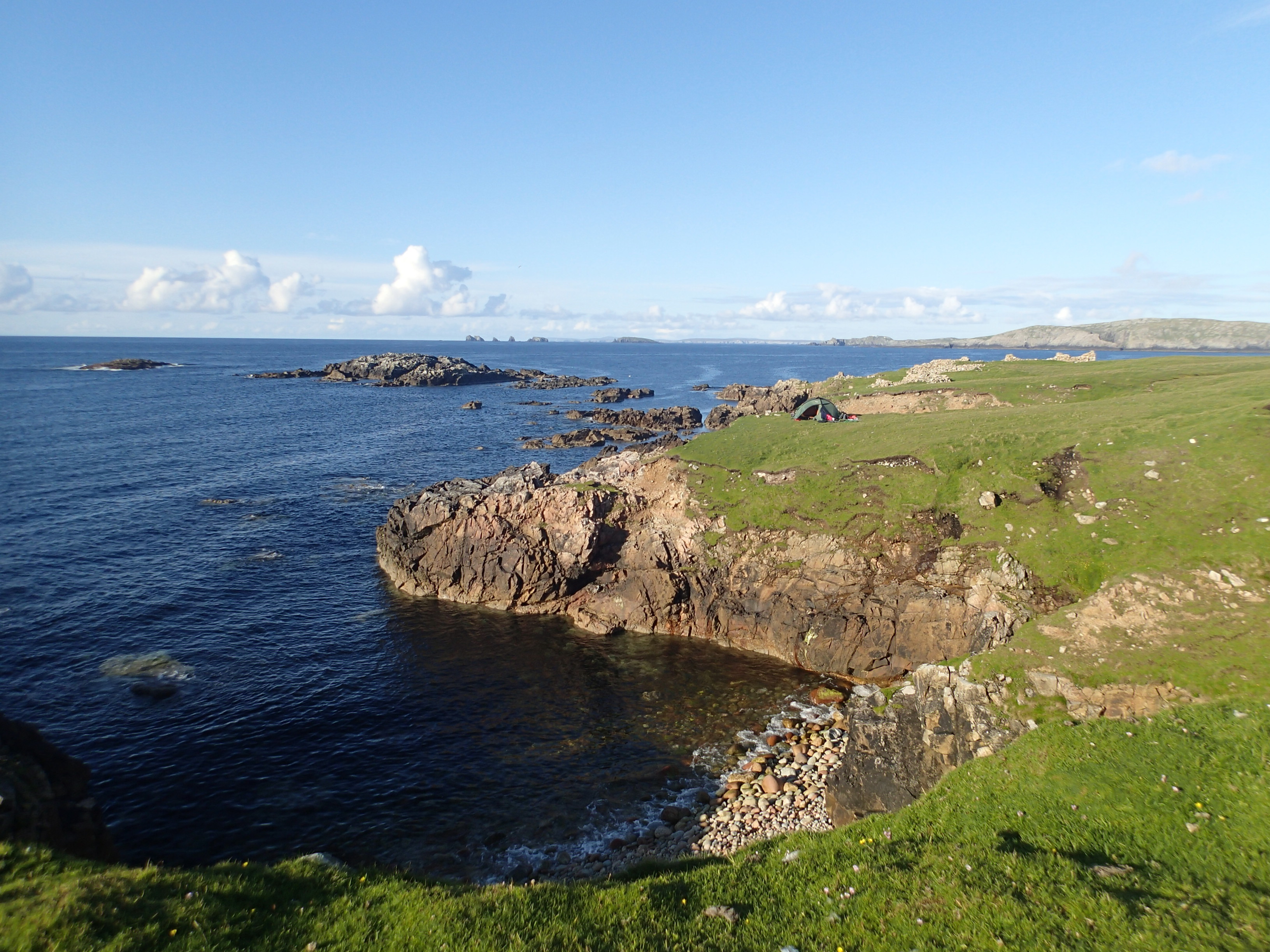 Another murky day took us down around Eshaness with some fantastic caves and rock hopping to be had.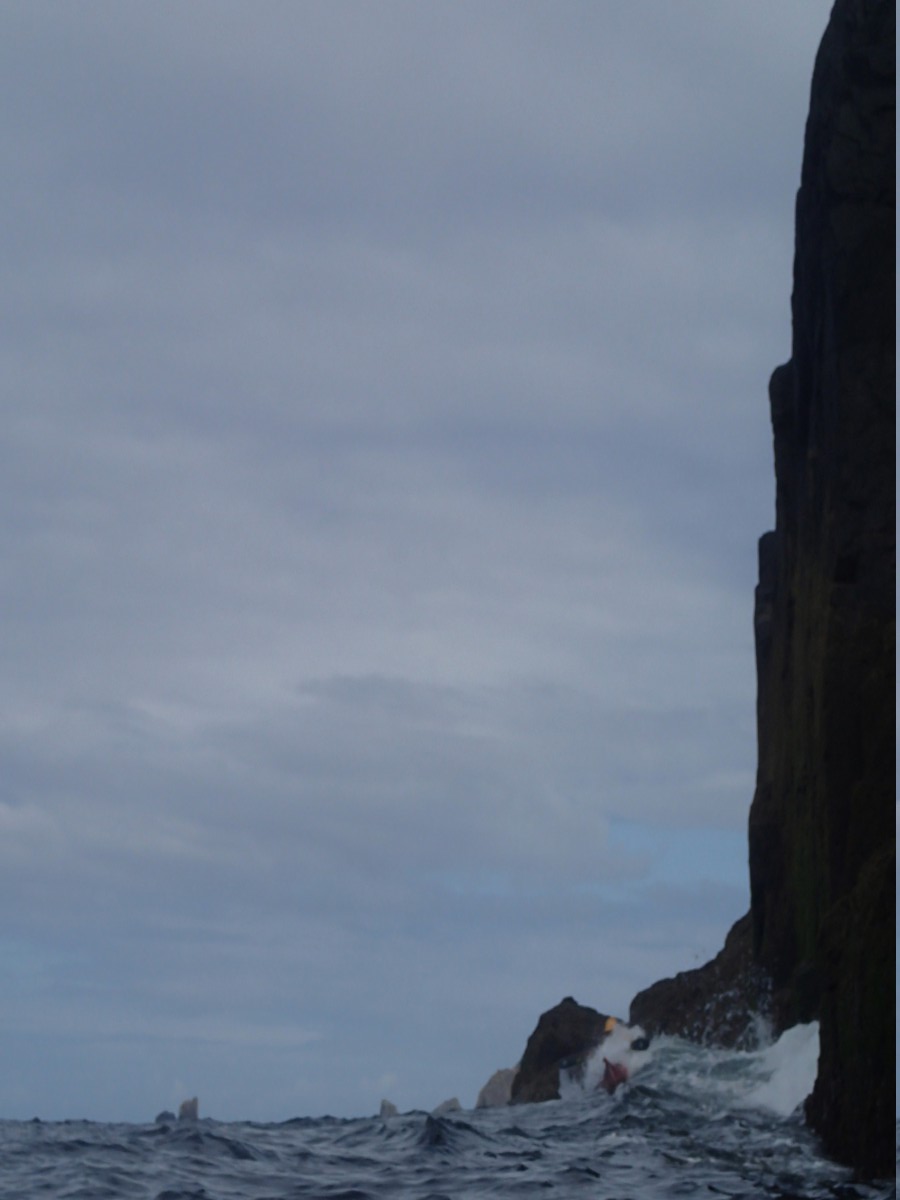 After a week of putting in 30km days and wild camping, the showers, coffee and cake at Braewick campsite were very welcome. As was a day off spent pottering in the hills with Jen's parents and exploring the museum at Tangwick Haa. Another day and a foggy trip past and into Muckle Roe saw us change from a pair to a seven.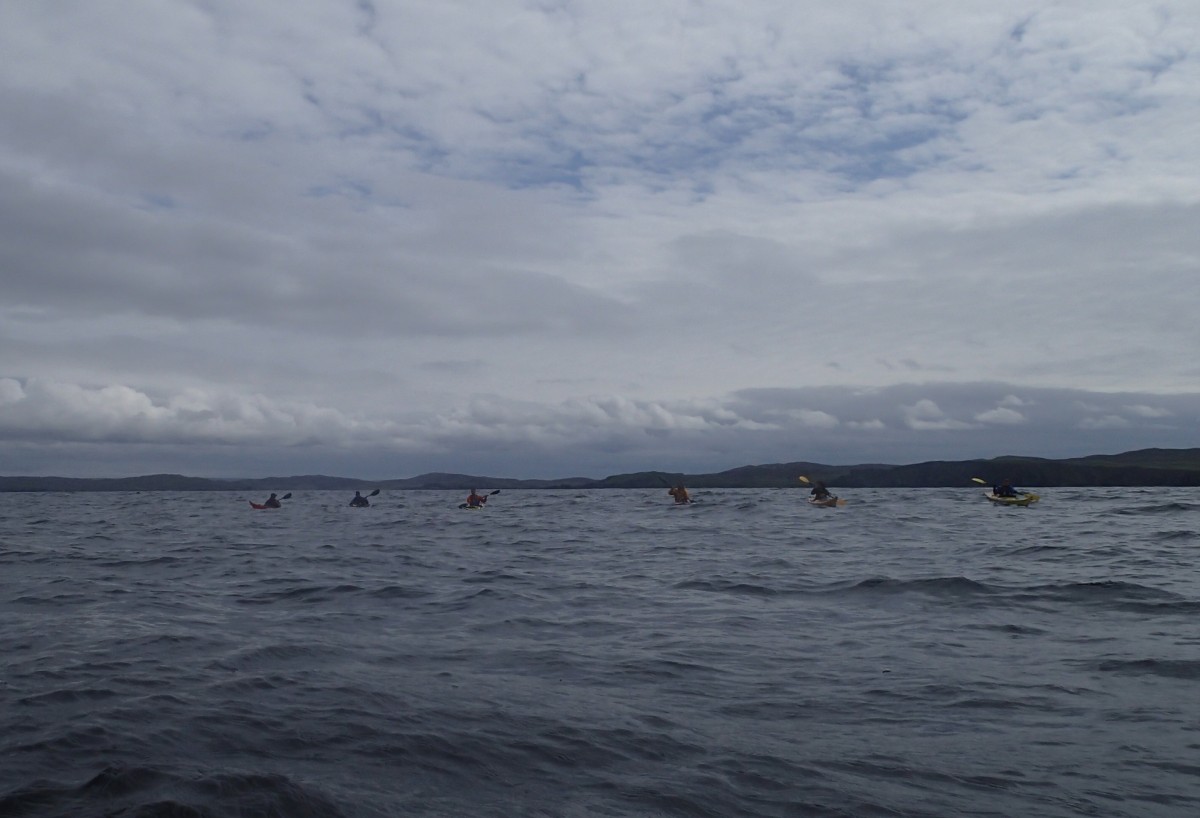 We headed out to Papa Stour, which has the most stunning sea kayaking caves, passages and what I can only describe as a natural cathedral that I've ever encountered. The pictures don't do it justice, but within about 3km of coast there are 5 or 6 features, each of which would individually count as a highlight of any other trip. Go there, camp out on Papa Stour and explore!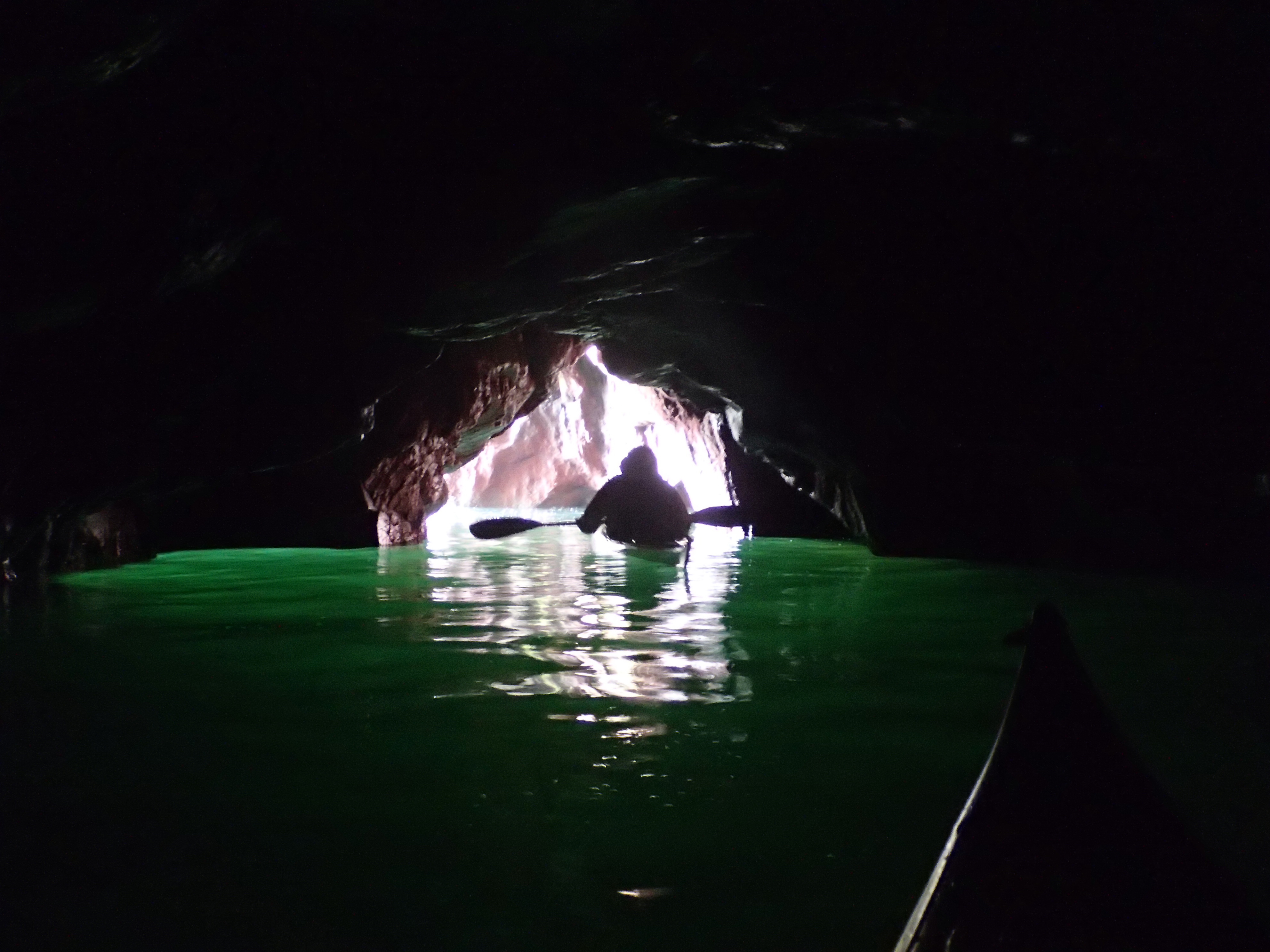 The following days saw us doing shorter trips to try and make the best of the weather; From East Burra back to Papa Stour, with some more awesome caves (albeit rather calmer ones).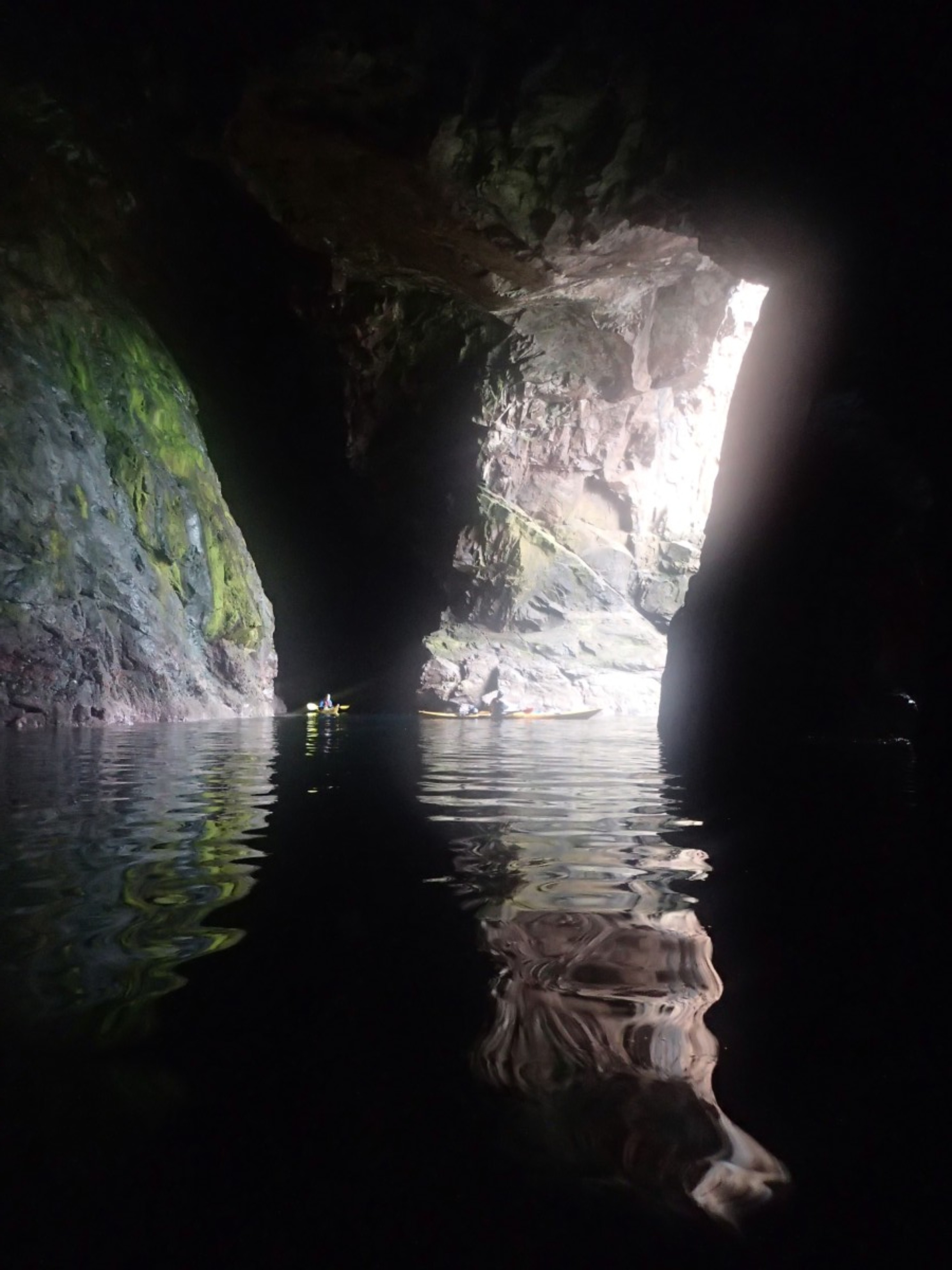 A bouncy day off Noss and Bressay (which I missed the best bit of, waiting for some overfalls to form which never did).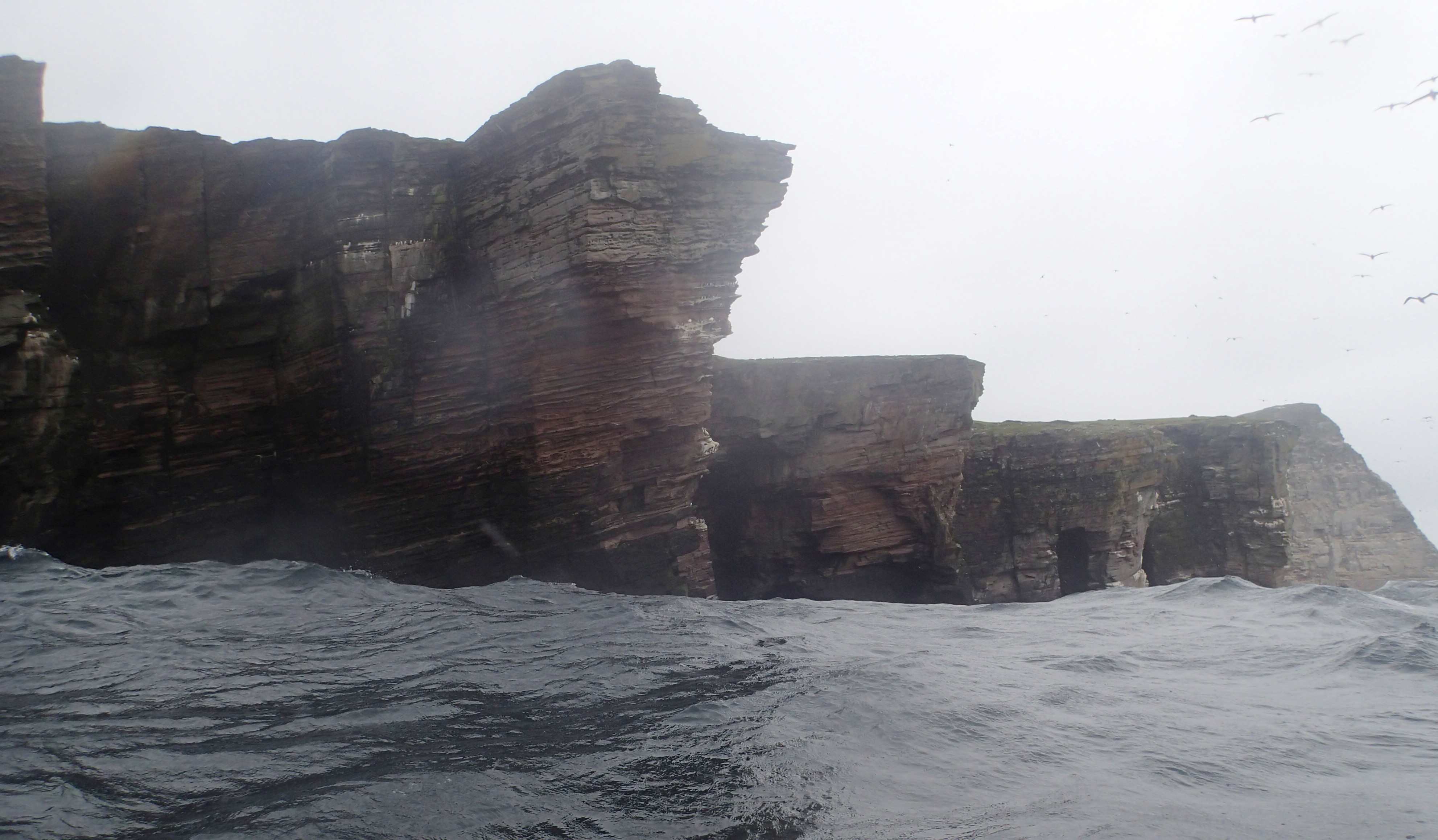 A short jaunt round Sumburgh head and a night visit to the Mousa broch surrounded by storm petrels. All in all a great trip. Many thanks to Jen, Rich, Jon, Grainne, Andy and Jamie.